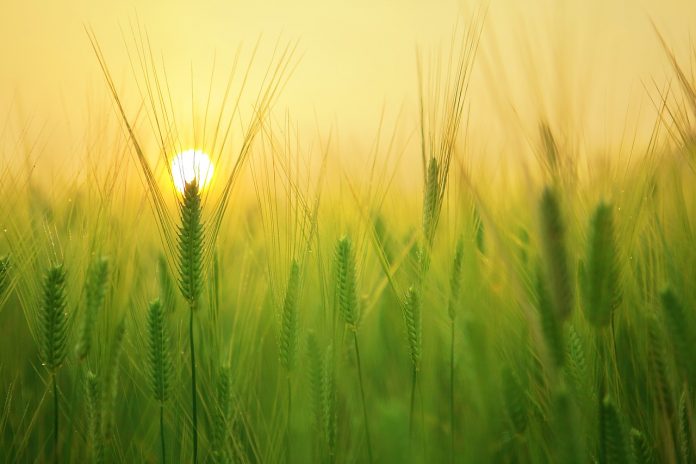 I am a student. My question is how can you lose weight if you have no time to exercise? I barely eat at all and when I do I try to watch what I eat.
Does being a vegetarian really help you lose weight? Does no meat include fish? Please write back!
All the students would like to say "WE LOVE YOU JOANNE!"
Well unless you are lying in bed all day, guess what??? You are exercising every time you move your body! Ways you can increase the exercise you do get is to walk more and climb stairs rather than using an elevator. Plan after school activities with your friends that don't involve sitting in front of the television.
Actually barely eating at all doesn't help keep your body healthy or provide fuel for your brain to function in school. If you are a teenager or pre-teen, you are in a growth spurt. Guess what? If you are taller, you get to eat more food and expend more energy doing the regular things you do. Start eating 3 times per day to fuel this growth. Eat until you are full then stop even if you leave food on your plate. You also need to eat regularly because studies have shown that kids who eat breakfast do better in school, especially classes before lunch than students who skip breakfast. Watch what you eat by using the Food Guide Pyramid as a guide.
There are different types of vegetarians and you can be just a red meat avoider and still eat fish or chicken. Or you could not eat any meat, but include eggs and dairy products. Or you could avoid any animal products. Read the vegetarian topic.
Being a vegetarian does not necessarily mean that you will lose weight. You will lose weight if you eat less food that your body needs. But I would not recommend weight loss if you are less than 18 years old because weight loss could interfere with how tall you are supposed to be or how much calcium gets deposited in your bones. Better to grow into your height and keep your weight the same. If you are a female, you will achieve 90% of your adult height by age 15 and if a male 90% of your adult height by age 18. Girls continue to grow until 18 and boys until 23. So don't shortchange yourself!
Thanks for the positive feedback!
FYI: The following tables were developed by Joanne Kendrick MS RD, a nutritionist with the St. Paul Ramsey County Nutrition Program, Minnesota. The tables contain weight gain and height growth for teens. These tables continue from the infants & toddlers topic and the children topic.
The gains in weight and height percentiles were calculated from the 1976 growth charts of the National Center for Health Statistics, NDHS Growth Charts, which are the latest available as of February 1996. The data was created by the NCHS in cooperation with the Center for Disease Control and are based on data from the Health Examination Surveys and the Health Nutrition Examination Survey. These data are appropriate for infants, children, and teenagers in the general United States population.
Weight and height should be within 2 percentile rankings of each other. Percentile rankings are figured at 95th, 90th, 75th, 50th, 25th, 10th, and 5th. This means that at the 95th percentile, the teen is heavier or taller than 95% of other teens the same age.
Growth curves should not rise or drop 2 percentile rankings over 6 months as this would indicate a change in growth pattern (i.e. becoming short and heavy or tall and underweight). For instance, if a teen's weight is in the 95th percentile, then at any age, his/her weight should not be below the 75th percentile. Also, there should be a correlation between height and weight as well. For instance, if a teen's height is at the 75th percentile, this teen's weight should not be below the 25th percentile or above the 95th.
The tables intended use is for teens and parents to assist them in determining whether their weight and height are following a "normal" growth pattern using the teens own growth rate. For instance, if a female teen's weight and height were in the 50th percentile (average for age) then between 13 and 13 1/2 years of age, the teen should gain 4 pounds and 3/4 inch in height. If the female teen was in the 5th percentile (small for age), then between 13 and 13 1/2 years of age, the teen should gain 4 pounds and 3/4 inches in height.
GIRLS 12 – 18 YEARS IN POUNDS
Age in Years
Gain per 6 months in pounds
95th
50th
5th
12 TO 12 1/2
7
5 1/2
4
12 1/2 TO 13
8
5
4
13 TO 13 1/2
6
4
4
13 1/2 TO 14
6
4
4
14 TO 14 1/2
5
4
4
14 1/2 TO 15
5
4
3
15 TO 15 1/2
4
3
3
15 1/2 TO 16
3
2
2 1/2
16 TO 16 1/2
3 1/2
2
2
16 1/2 TO 17
3 1/2
1
1 1/2
17 TO 17 1/2
1/2
0
3/4
17 1/2 to 18
1/2
0
1/4
GIRLS 12 – 18 YEARS IN INCHES
Age in Years
Gain in 6 months in inches
95th
50th
5th
12 TO 12 1/2
1 1/4
1 1/2
1 1/4
12 1/2 TO 13
7/8
1
1
13 TO 13 1/2
7/8
3/4
3/4
13 1/2 TO 14
1/2
1/2
1/2
14 TO 14 1/2
1/2
1/4
1/2
14 1/2 TO 15
1/4
1/4
1/4
15 TO 15 1/2
1/4
1/4
1/4
15 1/2 TO 16
1/4
1/8
1/4
16 TO 16 1/2
1/4
1/8
1/4
16 1/2 TO 17
1/8
1/8
1/8
17 TO 17 1/2
1/8
1/8
1/8
17 1/2 to 18
1/8
1/8
1/8
BOYS 12 TO 18 YEARS IN POUNDS
Age in Years
Gain per 6 months in Pounds
95th
50th
5th
12 TO 12 1/2
8
5
4
12 1/2 TO 13
8
6
5
13 TO 13 1/2
7 1/2
6
4
13 1/2 TO 14
6 1/2
8
6
14 TO 14 1/2
8
6
5
14 1/2 TO 15
7
6
5
15 TO 15 1/2
7
6
5
15 1/2 TO 16
8
6
6
16 TO 16 1/2
8
5
4
16 1/2 TO 17
6 1/2
4
4
17 TO 17 1/2
6
3
3
17 1/2 to 18
5
4
3
BOYS 12 TO 18 YEARS IN INCHES
Age in Years
Gain in 6 months in inches
95th
50th
5th
12 TO 12 1/2
1 1/2
1 1/4
1
12 1/2 TO 13
1 1/2
1 1/4
1
13 TO 13 1/2
1 1/4
1 1/2
1 1/4
13 1/2 TO 14
1 1/4
1 1/4
1
14 TO 14 1/2
1 5/8
1 1/4
1 3/8
14 1/2 TO 15
1
1
1 3/8
15 TO 15 1/2
3/4
1
1
15 TO 15 1/2
3/4
1
1
15 1/2 TO 16
1/2
1
1
16 TO 16 1/2
1/2
3/4
1 1/4
16 1/2 TO 17
1/4
1/2
1/2
17 TO 17 1/2
1/8
1/4
1/4
17 1/2 TO 18
1/8
0
1/4