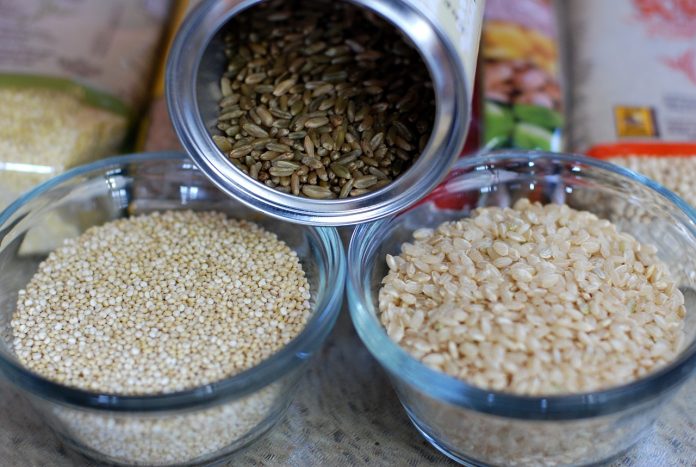 What are the nutritional benefits of brown versus white rice?
Brown rice has the bran coating so it will be at least 10% higher in fiber, magnesium, and selenium. It is significantly higher in manganese.  White rice, as well as grain products that have been processed, are fortified with folacin to reduce neural tube birth defects.
Magnesium is important in making proteins including muscles and nerves, control of blood pressure and blood sugar. Selenium is an important antioxidant that protects your body from free radicals, infection, involved in making thyroid hormone, and most importantly reproduction. Manganese is important to form strong bones and wound healing.  It also helps with weight loss and PMS (premenstrual syndrome).
If you have a choice, choose brown over white rice. It may take a little longer to cook (white rice 15 minutes to brown rice 45 minutes) due to the bran coating on brown rice. Remember to let any rice sit covered for 5 minutes after cooking so the remaining water can be absorbed.
Another brown rice is wild rice.  It takes 60 minutes to cook and has a nice nutty flavor.