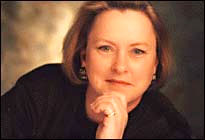 Joanne's passion is guiding people to make healthier food choices and developing tools that people can use to make positive changes that work. Joanne helps clients move from setting weight or health goals to successful eating choices.  Her skills are integrating health information with technology for consumer and professional markets.
Joanne Larsen is a licensed, registered dietitian with extensive clinical experience in nutrition therapy in hospitals, clinics, mental health, and long-term care. She has a bachelor's degree in dietetics with a minor in chemistry and a master's degree in nutrition with a minor in counseling. She is a member of the Academy of Nutrition and Dietetics (formerly American Dietetic Association).
As the editor for the Academy's new online nutrition therapy manual covering over 70 diseases, Joanne developed a research-based nutrition practice manual with patient education materials. It is used by thousands of dietitians in hospitals, clinics, nursing homes, and private practice. The Academy's ethics committee commissioned Joanne to write an article on copyrighted materials for the Journal of the American Dietetic Association published October 2010. For the Society for Nutrition Education & Behavior, she has reviewed articles for the Journal of Nutrition Education and Behavior.
Ask the Dietitian® started out as a Midwest syndicated newspaper column called Dear Dietitian in 1982. This website launched in July 1995 with updated FAQs and maintained by Joanne Larsen as one of the first nutrition websites on the Internet. Thousands of FAQs have been added since this early launch which has won many awards since 1995.
Since 1989, Joanne has designed nutrition analysis software as well as an ingredient, food and recipe databases for several software companies. Starting in 1995, she has created web applications and nutrition content for many successful Internet companies. Since 2000, Joanne has developed nutrition applications for smartphones as well as marketing health technology products such as a barcode scanner for consumers to make healthier food choices.
In 1995, Joanne wrote "Edmund's Food Ratings for Dieters" which sold over 10,000 copies in 6 months. She created individual food ratings to help consumers compare how well a food fit in their weight loss plan.
Her teaching experiences at the University at Minnesota Duluth and two Minnesota Community Colleges provided her with the opportunity to share her knowledge as well as clinical experience with students as a nutrition educator.
Ask the Dietitian®, Ask the Dietitian® Podcast, Healthy Body Calculator®, Healthy Kid Calculator® and HELP Healthy Eating for Life Plan® are registered trademarks of Joanne Larsen in the United States as well as Ask the Dietitian® in Canada.
If your company needs marketing for or development of a health or nutrition technology product, contact Joanne below.
Joanne is often interviewed as a nutrition expert for television, radio, newspaper, and magazine nutrition articles. If you are a member of the media and want to interview a nutrition expert for your article, please contact Joanne Larsen and include "interview" in the subject field in the form below.